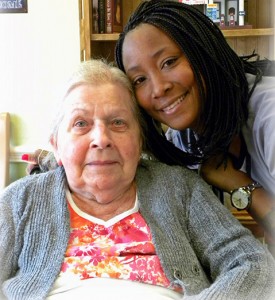 Essential Adult Care Services was founded on the principles of helping others to maintain their independence and enjoy the quality of life that we all desire through providing experienced and trusted companions and caregivers that will exceed expectations while assisting with a wide array of activities of daily living. Essential Adult Care Services is large enough to serve your wants and needs, while not too big that you know that you're being thought of and cared for like family. Regardless of place or time, we are always here for you!
You can rest assured that our caregivers have all been screened thoroughly.  We do a Level 2 background screening, verify all licenses and certificates (including driver's license and car insurance) and check all references.  Speaking of references, that's exactly how we find out caregivers. We do not place help wanted advertisements.  Each and every one of our caregivers has been referred to us!!
At Essential Adult Care Services, we treat our caregivers like family and they in turn share and pass this culture along to our clients. To best serve our clients, we complete an assessment and require a client profile be completed and returned to us so that we have the ability to know and serve each client based on their individual likes, wants and needs.  You can also expect both a friendly and familiar face.  We strive to staff the same caregivers with the same clients. This continuity results in a stronger relationship and a higher level of care due to familiarity. If you are seeking to hire us to care for your loved one, it's our pleasure to provide you with client case reports so that you're kept up-to-date and aware. We're positive that you'll love our caregivers and confident that you will enjoy your experience with our administrative staff.  We sincerely appreciate and value you're business and are available to you 24 hours a day, 7 days a week, 365 days a year…call us anytime!
We specialize in Alzheimer's, dementia and Parkinson's
Serving Pinellas and Pasco counties
Se habla Español
"When confronted with finding help for our mother, Ruth Clarkson, we were overwhelmed. I was surprised when the owner answered the phone but he was very patient and answered all my questions. We, Ruth's family, liked  that the company searched for the best companion for Ruth. They matched her likes and interests with that of the caregiver. They contacted us about every sniffle, any pain, and any problem Ruth was experiencing. They did everything the family asked them to do and had good suggestions when we needed one. We found them to be patient, kind, accommodating and easy to work with, which is what you want when you can't be there to take care of your loved one yourself. They made a difficult situation easier to bear."
– David and Tina Clarkson, Ralph and Marlene Sanders, Glenn and Carol Clarkson